Remember the "R"
Today's world is full of business alphabet soup - CEO, CMO, GA, ASAP, sometimes OMG, and of course CRM. These acronyms show up everywhere, and when we use them in our daily speech, we forget what the letters actually stand for.
CRM, of course, is Customer Relationship Management. We know this, we commit to best practices in CRM, and we keep pushing the business forward. But so often we forget to think about what the R means—the Relationship.
Are you truly engaging in Customer Relationship Management? Or is it more Customer Automation, Database, and List Management? Let's take some time and chat about how you can make the best of your relationship with your customers.
Imagine you recently went on a date – a good date
It was a great night. Everything went well, and you played by "the rules", sending a text afterward saying you had a good time and look forward to the next time, but didn't push it beyond that. Now some time has passed and you're beginning to feel you're at that turning point where you don't want to wait so long that you've missed out, but you also don't want to appear to be overeager. So, you decide the best time & way to reach out to them.
Congratulations! In the business world, that's a win-back campaign—one of the best ways to improve retention. And the fact that you gauged the timing based on the unique person and the experiences you had with them shows you paid attention to our other article about win-back campaign timing.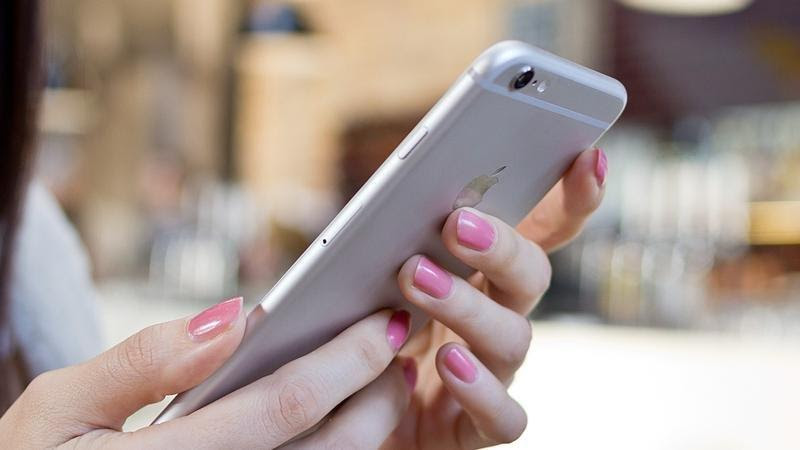 Time to successfully convert on your win-back campaign
You decide to send a text message or quick email to your date to reconnect. Which of these is most like the content you send:
A) "OMG I missed you so much"
B) "I noticed you haven't talked to me in a while"
C) "Hey, I had fun last time, what does your weekend look like?"
It seems like a no-brainer to say C, but many brands continue to use A and B in their communication strategy. Everywhere you look in your inbox, you'll find another "We Miss You" or "We Noticed It's Been Awhile…" campaign.

Deep down, your customers know you're tracking their behavior, measuring time since their last visit, and in a sense "playing by the rules." They just don't want to be reminded of it. And they don't respond well to desperation.
Put your focus on the relationship. Avoid treating your customers as if they're only a transaction. It's not enough to rely on a marketing automation system to simply say "Please tell Customer X we haven't seen them in 90 days, and we miss them." Instead, make the interaction relationship-focused.
Nurture the relationship with value
Take this opportunity in the communication cycle to show why you care. Sometimes it's enough to remind them that you exist—be a recent thought in their minds. Education, alternate engagement, and general conversation are all other good ways to reopen that conversation with the customer:
"You love pancakes, right? Did you know that we have the #1 rated pancakes in the state according to WeRatePancakes.com?"
"Remember that phone case you purchased last month? How's that going? We'd love for you to rate it to help others."
"Check it out! Here's a preview just for you of our newest SportsBall T-Shirt coming this spring."
You have reopened your communication channel in a non-intrusive manner. You focused on growing the relationship, inviting your customers can reengage and reconnect. And you did it to connect and grow the relationship, not desperation or an insincere statement.
Still not working?
It's okay. Life's busy, we forget things, and we get distracted. Sometimes it takes a few notes to get everything back on track between people in a relationship. It's okay to try again. But keep looking for ways to make it special to further expand on the relationship. Try introducing special offers, benefits, or just communicate existing ones in different ways:
"Hey Dan, we've got something special just for you on your next visit. Come check it out."
"Be the first to try our new BBQ flavor, Kyle."
"Members only! Extended shopping hours for you this Sunday from 6 to 8 p.m."
Customers are people, too
In a relationship, whether personal or with your customers, your actions are key. You can be clingy, needy, and creepy, and you can tell someone you miss them. You can even try and be clever with a "was it something I said" note. But if you really want to grow, enrich, and retain a relationship, show appreciation. Treat them like a person.
And remember the "R".
---
About Christopher Kopenec, Sr. Director Strategy
Christopher joined the Strategy team at Brierley in 2015 after successfully designing and building an award-winning loyalty program for a top nationwide restaurant chain. The program was the first of its kind to extend the program across all channels – mobile, web, and even tabletop touchscreen kiosks. Christopher has nearly two decades of digital marketing experience across numerous verticals. Inspired by the ever-evolving world of business & technology, he gets excited about opportunities to lead brands with new ways to grow & advance through innovative solutions. His passion for data & analytics is the key to driving business performance for clients, resulting in both strong strategic development & tactical execution. Christopher attended the University of North Texas and has a BS in Business Administration and Marketing.
Brierley offers a range of FAST Track modules which deliver strategy and consumer insights that can help you in evaluating and enhancing your member experience. Our Strategy and CI Teams can help with projects such as CX Journey Mapping, Competitor Evaluations, Communication Audits, Loyalty Ideation Workshops, and more to ensure you maximize every opportunity to drive engagement. To learn more contact us.