Why Retail Stores Need a Customer Loyalty Program
Customer loyalty programs should be a primary focus for every business in the retail industry. Retailers find themselves in a rapidly evolving and increasingly competitive marketplace, but an effective loyalty program can give a retail business an edge over its competitors.
Five Benefits of Retail Loyalty Programs
Below are five benefits of customer loyalty programs for retail stores, why they are important, and how they can help grow your business and increase your overall revenue.
These five retail customer loyalty program benefits include:
Improved customer relationships
Increased customer loyalty
Easier marketing
Repeat business
Increased revenue
Of course, this list is not inclusive. Retail loyalty programs have many other benefits, but let's look at these five retail loyalty benefits in more detail.
1. Improve customer relationships
Loyalty and rewards programs can improve customer relationships with your retail business in many ways, especially by crafting a customer-centric crafting a customer-centric experience and building emotional loyalty. CX and building emotional loyalty. Your business should make your customers feel like they are in an exclusive club through your loyalty program. If customers receive significant rewards or discounts through your program, you can transform that exclusivity into emotional loyalty towards your brand.
To maximize how companies can improve their customer relationships, they need to embrace the idea of emotional loyalty. With an emphasis on emotional loyalty, brands can improve customer relationships but also boost customer retention and customer engagement with your brand.
2. Increase customer loyalty
Did you know it costs five times more to acquire a new customer than to keep an existing one? One of the primary purposes of a customer loyalty program is to increase the loyalty of your existing customers. An effective retail loyalty program can ensure your customers remain loyal to your brand.
3. Easier direct marketing and promotions
Depending on the type of loyalty solution you implement, retail loyalty programs have the potential to make direct marketing to your customers much easier and much more successful than e-mail campaigns.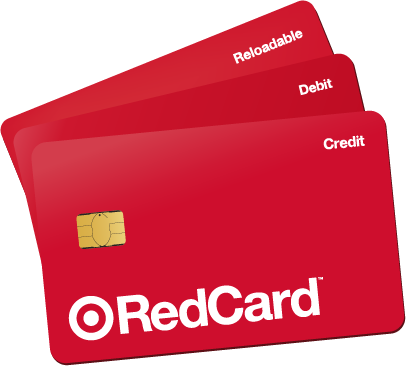 For example, a business could offer customers discounts or reward points for spending certain amounts. Let's look at Target's successful loyalty/rewards program. Target's Red Card program gives users 5% off every purchase, and it is available as a free debit card or credit card (if eligible). Red Card customers also receive special promotions, like a 20% off coupon if the customer spends a certain amount.
These types of promotional and loyalty tactics can be very successful. Customers are incentivized to spend more when they are able to get better deals — especially if the discount is exclusive to reward program members. It almost seems paradoxical, but by offering discounts to repeat customers, you can actually increase your overall marketing and customer loyalty ROI.
4. Encourage repeat business
Encouraging repeat business should be another primary goal of every retail loyalty solution. Loyalty programs should include incentives that encourage the customer to continue to purchase your products or services.
The most basic (and now mostly archaic) example is the punch card. Businesses would (and some still do) give customers a punch card, and every time the customer makes a purchase, the store employee 'punches' their card. Once the punch card is filled, the customer gets a free item. It illustrates a basic incentive to bring your customers back to your store and create repeat business.
5. Increase revenue
Retail businesses can use loyalty programs to increase their overall purchases and ultimate revenue. For example, the loyalty program could have gamification aspects where customers gain points per dollar to make it to a higher tier that receives better rewards.
Gamification methods like these, including badges (or badgification), help push the customer to spend more so they receive new benefits in the future.
Create a Retail Loyalty Program
Brierley is different from other customer loyalty platform providers or digital agencies. We've spent over 35 years generating sustained customer loyalty for global brands, including Hertz, 7-Eleven, Express, Sapporo, and others. We've always focused on growing emotionally connected relationships between the business and its customers.
Retail stores have unique relationships with their customers, which helps determine what strategies are needed and what benefits the business can take most advantage of. Brierley's loyalty analysts follow the data to learn about your customers' behavior and needs, which can then be used to create a profitable loyalty and rewards experience.
Our experienced customer loyalty strategists are ready to help your retail business create or improve your existing loyalty program. Contact us today to learn more about how Brierley can help your brand.