Loyalty Programs & Birthday Rewards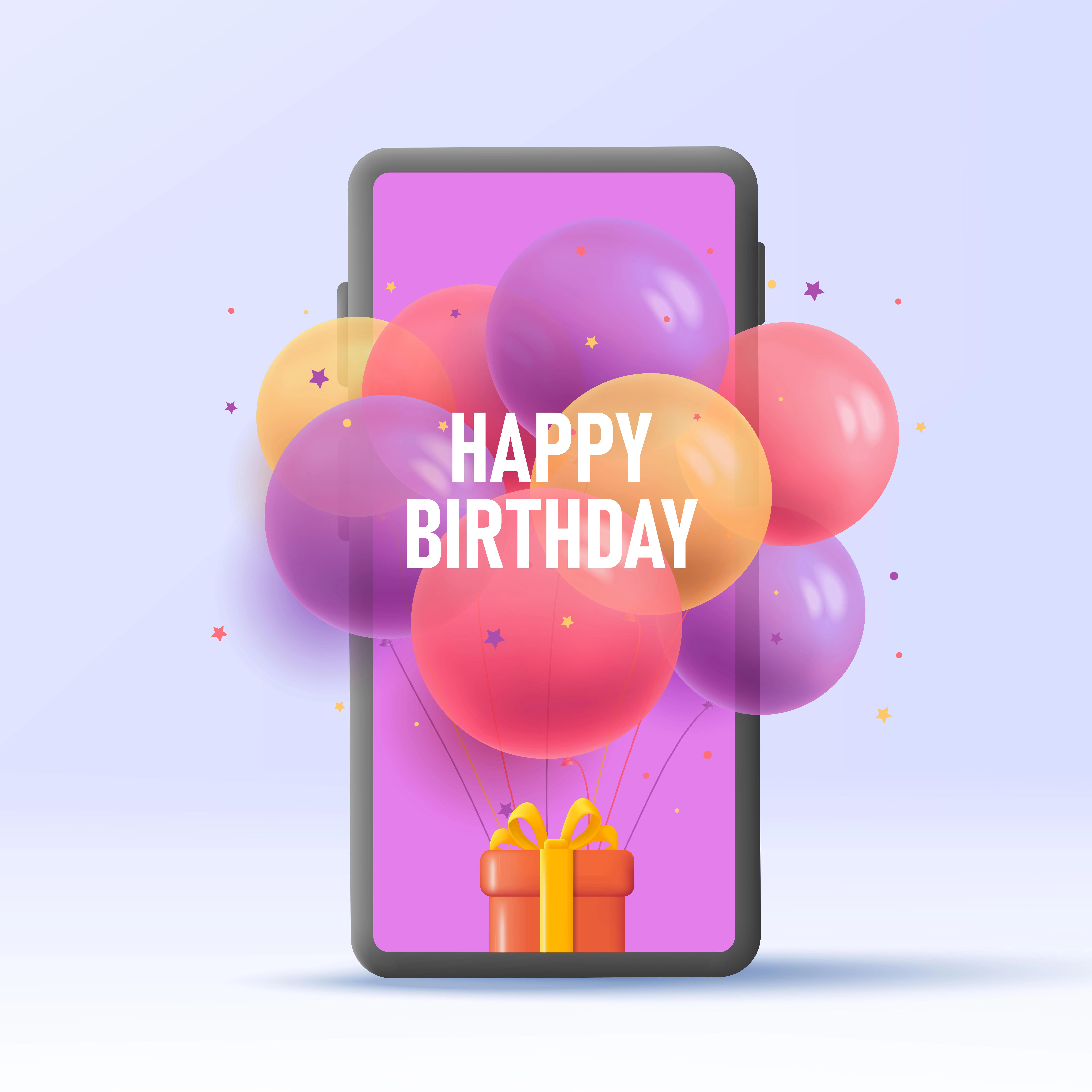 Birthday rewards and offers are a common — and effective — element of most loyalty programs. Brands use birthday rewards to enhance their loyalty programs and improve the customer experience (CX).
By incorporating birthday rewards as part of a loyalty program strategy, brands can show appreciation for their customers, fostering emotional loyalty between the members and brand.
My Customer Loyalty–Birthday Reward Experiences
As another birthday month approached this year, offers from loyalty and rewards programs hit my inbox like shoppers at a well-stocked Target on Black Friday. Of 16 birthday offers I received (and there were probably even more in my junk folder), ten required no minimum purchase.
I redeemed those ten offers, driving incremental spend of more than 100% in some cases.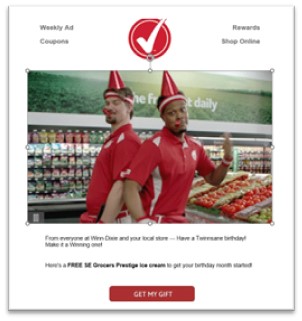 Minimum Spend Requirement?
In my experience, it did not feel like birthday gifts when the offers required a minimum spend, especially for retail brands. I did redeem one of these offers because a $2 smoothie seemed like a good treat considering the regular price, but the order process was almost aborted because the brand's app kept erroring out.
Restaurant offers requiring a minimum spend are not as unappealing since it is common to have a meal with family or friends. However, restaurants should still consider eliminating the minimum spend requirement for their mid to higher tier members.
Stand out in the Sea of Sameness!
One brand not only offered me a $10 reward, but also an actual gift and twice as many points for the duration of the birthday month. In a sea of sameness, this brand stood out.
It was also interesting that a movie theater subscription fee loyalty program had no birthday offer, while their competitor's free tier included a free large popcorn. Which one do you think I'll remember?
Examples of Loyalty Birthday Rewards & Offers
Loyalty program birthday rewards are an excellent way to drive incremental spend, but the best type of offer will depend on every program. Common examples include:
Coupons
free desserts
free appetizers
free popcorn
double points
gifts
And these are just a few examples of birthday offers for loyalty programs.
Choosing Birthday Gifts for Loyalty Program Members
The following are questions to ask and consider when determining the best birthday rewards/offers for your brand's loyalty program.
Will the customer consider it a gift?
Consumers are smart. If there is a minimum spend requirement, your customers will usually not consider it a gift unless there is something they already wanted to purchase.
How long should it be available to redeem?
It is most common for loyalty programs to allow offers to be available for the duration of the birthday month or 30 days from issuance (their birthday).
A few programs limit offers for only a couple weeks, and there are some programs that only allow members to redeem the reward on their birthday date.
Will it drive incremental spend?
In the case above, incremental spend occurred 90% of the time, even when there was no minimum spend requirement.
Will it create a memory?
Remember: climb out of the sea of sameness and create a memorable experience for your customers!
You can create a memorable experience for your customers by providing customers with a personalized gift on their special day. This encourages customers to continue engaging with your brand and builds brand loyalty. Give your loyalty program's members a birthday gift that they will want to talk about and share with their friends.
What is the fraud prevention plan?
Your birthday rewards system needs to have fraud prevention place in place to prevent abuse. Consider limiting the loyalty program members' ability to change their birthdate in their profile, as well as limiting the reward to only be issued one time per 12 months.
You should also consider limiting richer offers only to members with confirmed spend in the last 12 months, to avoid dummy and bot accounts trying to claim rewards.
Talk with Loyalty Experts
Loyalty programs are evolving, and so are your customers! They are looking for a personalized, unique experience. Birthday rewards are the perfect opportunity to cultivate emotional loyalty with your customers. The right birthday offer could determine not only if a customer shops your brand for their birthday, but whether they become a customer for life.
Brierley helped pioneer the customer loyalty industry, and our loyalty strategy experts can help your program, from ideation to full creation. If you're ready to take your loyalty program to the next level, contact us today!
Amber Meakin is Vice President of Client Success at Brierley. She is an experienced loyalty strategist and top thought leader in the customer loyalty industry.