B2B or Not B2B Customer Loyalty? No Question
While marketers, academics and the broader business community focus the bulk of discussion on customer loyalty to B2C applications, there's no debate that customer loyalty is at least equally important for B2B enterprises. The sheer size and ubiquity of consumer loyalty programs contribute mightily to this reality. With US consumers having more than 3.8 billion loyalty program relationships1, there's a lot of interest in maximizing performance from both the "B" and "C" sides. However, many leading companies are leveraging learnings from the B2C loyalty universe into similar success in their B2B efforts. As we'll see, this isn't counterintuitive. Strong loyalty solutions follow the same 3 Brierley Core Principles of Successful Programs whether they are B2B or B2C.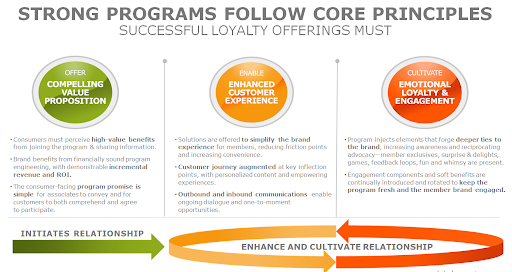 #1: OFFER a Simple, Compelling Value Proposition
"Simplicity is the ultimate sophistication."
-Leonardo da Vinci
Although your business customers may not be expecting the Mona Lisa of loyalty programs, they will be more likely to engage if you heed Leonardo's wise counsel and keep it simple.
Simplify Your Program Promise:
Your value prop must be easy for business customers to quickly understand and, equally important, for sales associates to convey. The importance of simplicity is typically greater in B2B settings. In working with numerous B2B clients, we find customers are typically balancing multiple differing incentives and programs and sales initiatives from multiple divisions within the same company. As you design your program (or enhance it), strive to consolidate other initiatives and incentives to provide a single, clear, valuable, and easy to digest value proposition.
Consider Tiers:
Analyze your existing customer base to identify optimal segments based on relative frequency, sales and profit contribution. In most cases, you'll find the Pareto principle more than applies—20% or less of your customers are driving an outsized share of performance. Consider tiering benefits and incentives to reward your customers based on their relative contribution to your success. As in B2C programs, this can take the form of "tier multipliers" (i.e. Gold members earn 50% more points than Silver members) and/or exclusive benefits that are "unlocked" upon reaching a certain threshold (i.e. access to exclusive Gold member rewards like VIP trips to sporting events, customer summits, etc.)
Balance High-Value Benefits with Costs:
Customers have to perceive that your program delivers significant value to them vs. competitors' programs. In many cases, that could mean discounts, but discounts alone don't guarantee success. Brierley believes in providing benefits that your customers perceive as valuable, but don't break the bank. For example, expedited processing, access to senior leaders and designers, and providing input into product/service design are all examples of low cost/high-perceived-value perks that we've employed in successful B2B program designs. We recommend modeling your program design to project its potential effect on incremental sales and profit under multiple growth scenarios to best balance the richness of rewards and incentives with the incremental cost to maximize program ROI.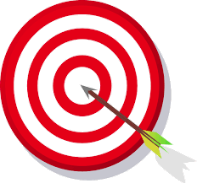 #2: ENABLE Enhanced Customer Experiences
"It's not personal. It's strictly business."
-Michael Corleone
Personalize with Purpose:
With all due respect to Mr. Corleone, strong B2B programs recognize that all customer relationships are personal and strive to tailor incentives and communications to their customers on their terms, based on their unique business situation. For example, in working with a major homebuilding supplier with a customer base ranging from small, one-man general contractors to large, national home builders, we designed a program that rewarded members regardless of size, but provided richer incentives based on overall share of materials purchased.
Remove Barriers & Increase Convenience:
Identify your customers top pain points with your organization. If you don't know, field a quick customer survey, or call a diverse sample of customers to hear it for yourself. Based on that input, incorporate options into your program that address their concerns. For example, in designing a program for the home-building supply client, customers cited confusion about the many competing and often contradicting incentives, offers, and rebates from the company. In response, we proposed a streamlined umbrella program offering greater value to the customer and higher ROI to the client, while terminating less popular and poorly performing incentive programs.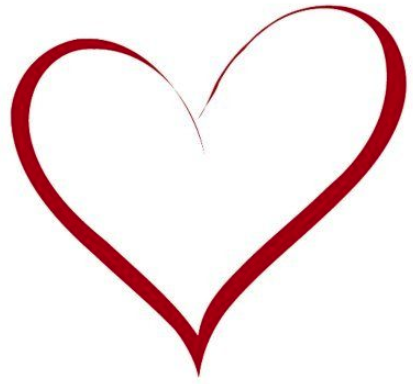 #3: CULTIVATE Emotional Loyalty & Engagement
"The heart is a strange beast and not ruled by logic."
-Maria V. Snyder, Touch of Power
One could argue that Ms. Snyder's observation is more applicable to B2B loyalty than B2C. Although business owners and professionals often profess devotion to the bottom line, ROI, and other more easily observed metrics, we are all human. Decision makers, whether in a B2B or B2C setting, are evolutionally wired to rely on more "gut" instincts, including being driven by trust and long-standing relationships. How do you drive emotional connections in B2B?
Add Elements That Forge Deeper Ties:
As with B2C programs, adding benefits and engagement elements that reciprocate advocacy make your program more fun and deepen your connections to customers. For example, in working with a major medical device provider, we added member-exclusive contests, surprise & delights, and games that capitalized on doctors' innate competitiveness.
Introduce Exclusive "Money Can't Buy" Experiences:
Schmoozing and entertainment have long-been integral parts of the sales and customer retention in B2B marketing. Consider complimenting these efforts with a more structured approach that opens these opportunities up to a larger share of deserving customers. For example, consider offering unique, highly valuable "money can't buy" reward options, including access to sold-out concerts, sporting events, or unique experiences. For example, Hertz® provided an option for its members to redeem miles for tickets to the Porsche® Driving School. In many cases, partner companies may provide funding/access as a way to expand reach to your valuable customer base and incent trial.
In summary, the opportunities and challenges in driving B2B customer loyalty are quite similar to B2C. In many cases, they are actually magnified. However, by following Brierley's 3 Core Principles of Successful Programs, you'll be well-positioned with a simple, competitive program that delivers highly personalized yet emotionally compelling value to your customers. And if you're looking for some additional thoughts on creative ways to maximize B2B customer loyalty, check out my colleague Simon Jeffs' excellent piece: B2B and Channel Partner Loyalty: Elevating Program Engagement.
Brierley + Partners offers a range of strategy and consumer insight modules that can help you in evaluating and enhancing your member acquisition and on-boarding efforts. Our Strategy and CI Teams can help with projects such as CX Journey Mapping, Competitor Evaluations, Communication Audits, Loyalty Ideation Workshops and more to ensure you maximize every opportunity to drive enrollments. To learn more, visit Brierley.com or contact us.
12017 Colloquy Loyalty Census Report
About Brierley
Brierley is the industry leader — transforming loyalty around the world. The company's focus is turning client challenges into successful and profitable loyalty programme solutions. Brierley brings together innovative thought leadership, unparalleled expertise, and advanced technologies to help brands win customers' hearts and minds.
Brierley's LoyaltyOnDemand® represents a powerful evolution in loyalty technology. This intuitive platform empowers everything a loyalty programme demands to engage customers across every channel and touchpoint. LoyaltyOnDemand is also continuously evolving with new features to keep programmes on the leading edge. In addition, Brierley offers the full breadth of services to drive unprecedented loyalty success: programme design, strategy, research, analytics, customer insights, creative, and digital solutions.
Experts you can count on. Solutions you can trust. Success you can measure.
Brierley is U.S.-based and is a wholly owned subsidiary of Nomura Research Institute, headquartered in Tokyo, Japan.