Maximizing Enrollments: Easy as 1, 2, 3
POV by Randy Hernandez
It's widely known that consumers have lots of brand relationships. It's been estimated that US consumers have over 3.8 billion loyalty memberships1. Radicati projects worldwide DAILY consumer email volume hit 111.1 billion in 20182. How do you stand out in this crowded, noisy field where the average American household is enrolled in 19 to 29 programs, but is only active in 5 to 12 of them1? Relax. The challenge isn't that daunting. First things first, as outlined in Brierley's Core Principles of Successful Programs, you must offer a compelling, simple value proposition which conveys benefits that are easy to grasp and worth the level of effort.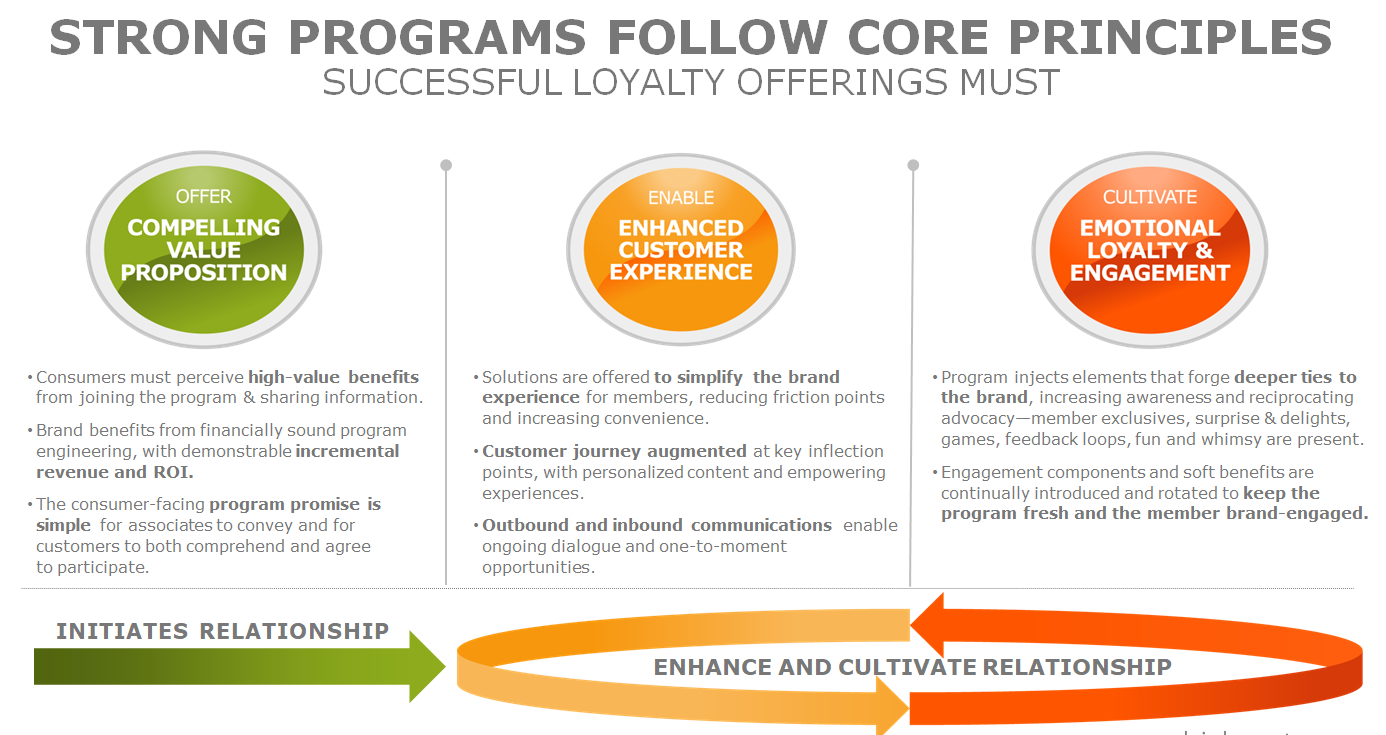 No matter how well-designed and exciting your program is, driving enrollments is critical to long-term success. By focusing on just 3 core acquisition guidelines you'll be well on your way:
#1 KISS: Keep it Simple and Streamlined
Streamline the enrollment process and data requested from new members. Customers will abandon enrollment if either is burdensome. Resist your inner marketer urge to ask for the world and err on the side of "less is more" when initiating the relationship.
Strive for One-Step Enrollment: Capture key customer info and enrollment in the same transaction. If you require a 2-stage enrollment, where basic information is captured by an associate and the customer later completes enrollment online, drive completion with a follow-up incentive.
Ask Only What You Need: Everyone is sensitive to data privacy these days. Ask only for information you need to identify the member and to personalize the experience. You'll have opportunities to survey, poll and gather additional insights later. Leading programs like Express NEXT® reward members with points and other incentives for completing surveys and taking quick polls. If you ask for other info, tell your customers WHY you need this information and HOW you will use it (i.e. birth date to send you a gift)
Tailor Approach to Your Business: The information you request should be the same across all channels, but the customer experience has to be tailored to the entry point. A retailer with many stores but limited online and mobile presence may capture 90% of enrollments in-store so focus may be in employee training and in-store promotion. A quick-serve restaurant with many transactions at drive- through and a focus on speed may leverage kiosks and mobile apps to minimize the impact on employees and wait times.
#2: Make it Multi-Channel
Programs that engage members on their terms, across multiple channels are better positioned to enable enhanced customer experiences and cultivate emotional loyalty. Best in class programs maximize program awareness and enrollment opportunities across each major customer touchpoint:
In-Store: Ensure the program is effectively promoted in stores at key customer interaction points, and particularly with customer-facing employees
Online: Your site should feature the rewards program on the home page, and ideally on top masthead and bottom footer to maximize awareness. For example, Hertz reinforces Gold Plus Rewards® by featuring "Book as a Member" vs. "Guest" options on home page – capitalizing on the FOMO factor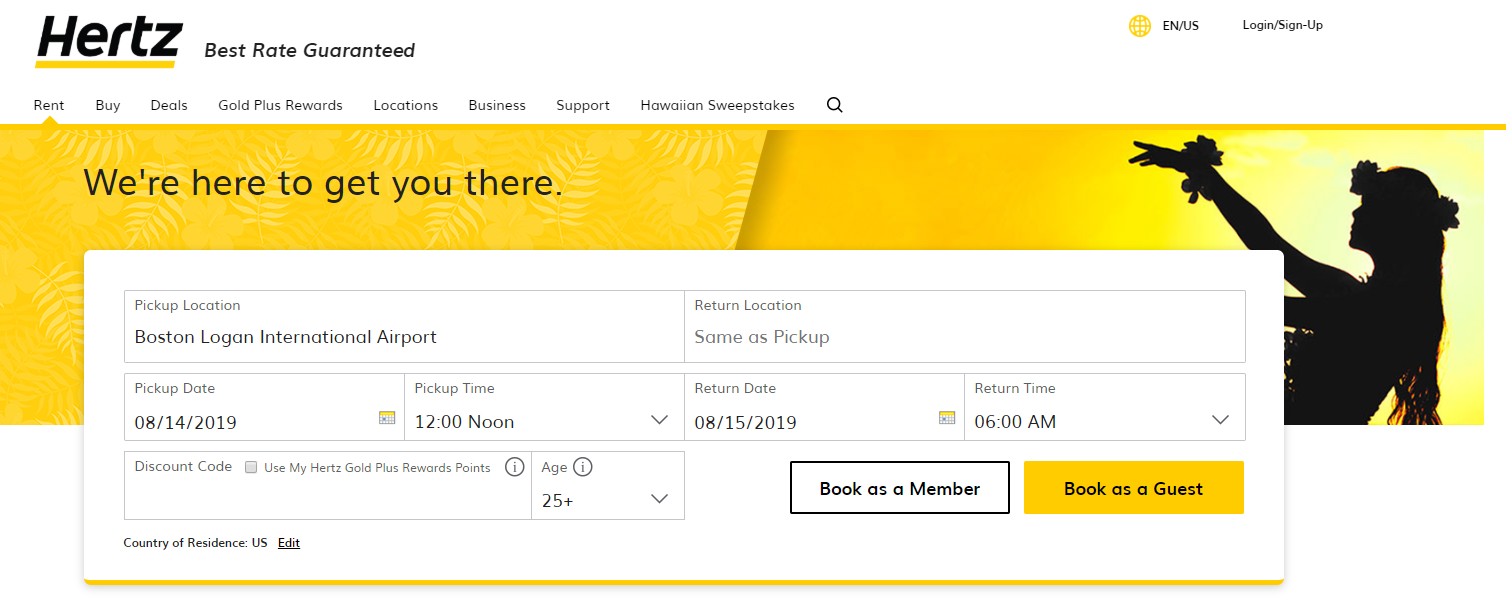 Mobile: Enrollment by phone/tablet should be fast & intuitive. For leading brands like Starbucks Rewards®, the mobile app is the member experience concierge. See Brierley's 'There's An App For That' by Grant McCloud to see if an app makes sense for you.
In-Store Kiosks or Tablets: These channels can streamline enrollments while promoting your program and other brand initiatives. Panera Bread® uses kiosks to enroll members, as well as to encourage fast lane ordering, freeing up employees to serve other customers. Chick-fil-A® equips employees with tablets during peak periods to take orders and enroll new members.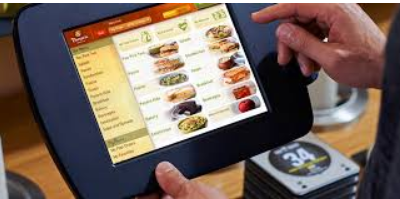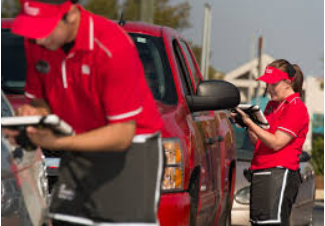 Refer-A-Friend: Consider incentives for members to refer friends and family. Present members with multiple channel options (social media, SMS, emails, etc.) and pre-populate the messages to minimize time required – just hit send!
#3: Maximize In-Store Opportunities
Program promotion and enrollment can be challenging in an environment of ever-changing store level initiatives, employee turnover, and POS limitations. Based on years of experience in launching and optimizing loyalty programs in a variety of industries, here are some best practices:
Signs, Signs, Everywhere Signs: Well-designed, strategically placed in-store collateral and signage can communicate WHY and HOW your customers need to join. Tailor your approach based on how your customers engage in the store. Some examples include entry/exit points (doors, windows, parking spaces, drive-through, etc.), at point-of-sale (brochures, inserts, receipt messages, and bags), expedited service lanes (like Hertz Gold® member pick up and return), and employee pins/shirts.
Employees: Your employees are the most important factor in driving in-store enrollments. If they can't explain your program and easily enroll members, your customers won't waste their time either. Some tactics to consider:
-Elevator Pitch: Develop a quick, simple summary of the program (10-20 seconds max) that answers a few critical questions – Why join? What do I get? What do I have to spend? How do I enroll?
-Train the Trainers: Conduct training with national and regional leaders. Equip these leaders with training tools to train employees at the store level.
-Employee Promotions: To create excitement and encourage competition, consider contests to recognize top recruiting stores and employees.
-Appoint a Loyalty Ambassador: Nominate star employees as "loyalty evangelists" to promote your program, train, and serve as primary points of contact. Ambassadors also serve as great sources for insights.
Welcome Your New Members! A strong welcome gift can drive increased enrollments, and reinforce program benefits at a reasonable cost. Offering an initial discount, free product, or other incentive can drive incremental sales AND program enrollment. Follow-up with a personalized Welcome Email outlining benefits and consider a quick incentive toward earning that first reward as soon as possible.
In summary, consumers have a growing plethora of choices out there. Your job is to convince them that your program is worth their time. By following Brierley's 3 Guiding Principles for Program Enrollment: Keeping it simple and streamlined, engaging across all channels, and maximizing your in-store/in-person efforts, you'll be standing out from your competitors and laying a solid foundation for outstanding (pun intended) customer loyalty.
Sources:
12017 Colloquy Loyalty Census Report
2The Radicati Group, "Email Statistics Report, 2017-2021", February 2017