A Culture-Centered Company

At Brierley, we are just as defined by our culture as we are by our years of expertise or countless industry innovations. Our culture is founded on the principles of celebrating our clients, giving back to our community, and never taking ourselves too seriously. We stay innovative by not always focusing on the work, and instead focusing on what makes Brierley truly unique: our team and our clients.

Driven By Our Vision

To Shape a World Where Every Relationship is Meaningful.

We strive to consistently get the most out of each and every relationship we have at Brierley. Whether it's the relationship between our company and our employees, between each of our team members, or between our team and our clients; we are constantly looking for ways to enhance each & every relationship. This is evident through countless things we do and the actions we take.

Our Core Values

• b-authentic

• b-honorable

• b-a trusted advisor

• b-relationship focused

• b-accountable

• b-trustworthy

• b-innovative

• b-involved
Brierley Gives Back

One of the relationships we feel strongest about is our relationship with our community. As a company, we owe a debt of gratitude to those around us, and choose to give back through fun, impactful acts of charity. At any given time, you'll see members of the Brierley team working at Minnie's Food Pantry, volunteering for Toys For Tots, or donating towards a company-sponsored Make-A-Wish® event.

We're Loyal To Fun

One of the things most businesses overlook is plain old fun. At Brierley, we make sure that our team never loses their fun-loving side. If you take a stroll through our office on Cinco de Mayo, for example, you may see more than a few sombreros and margaritas. And we certainly don't let a major sporting event pass by without a company watch party. Sometimes the best thing to keep your business healthy is to let your team take a break from business!

We Celebrate As A Team

A company that doesn't celebrate team victories is a company with a culture problem. Whether we're celebrating corporate milestones, team birthdays, or this week's made-up holiday, we always take the time to give each moment its obligatory salute. Even a normal day can become a celebration when you've got the Brierley beer cart, and free snacks & soft drinks daily!

Company Events

In the loyalty business, creating events that stakeholders enjoy is a key aspect to retaining loyal customers. The same goes for generating a healthy culture. To that end, being a member of the Brierley team means having an open invitation to a laundry list of company events. These include our annual golf tournament, our company-sponsored sports teams, sporting event suites, discounted event tickets, our annual Amazing Race, and much more.
Defined By Our Mission...

to Make Our Clients' Customer Relationships Dramatically More Profitable. Our mission statement in practice is overtly evident through our services, products, and partnerships, but our mission also permeates throughout our corporate culture. Specifically, in terms of how the Brierley team interacts with our clients. We're extremely proud of our partnerships, and sincerely believe that our approach to client relationship building is the best in the business.

Quality Time With Clients

Far too many businesses have a no-nonsense approach to client relationships. At Brierley, we think a touch of nonsense only serves to enrich the relationship we have with our partners. We put in extra time with our clients to attend concerts with them, lend a hand at industry trade shows, spend time at their headquarters to get a feel for their culture, and have themed days centered around our clients' products and/or services. By having this personal, meaningful relationship with our clients, we can understand their needs better than anyone else. And with that understanding, we enhance their relationship with their stakeholders in very profitable ways.

We Become A Customer

It's one thing to listen and research the behaviors of our clients' customers, but it's another thing entirely to spend a day in their shoes. At Brierley, we believe that there is nothing more revealing than becoming a customer. To achieve this, and add value to our client's relationships with their customers, we spend significant time essentially method acting a day in the life of our client's customers. This is as fun for us as it is informative, and lends extra insight that informs our strategic decisions.

Our Team Celebrates Client Success

We believe sincerely that it's not just our company's victories that we should be celebrating. Part of engaging in a partnership, according to our culture, means knowing what success looks like to you, and celebrating those successes with you. Whether we're enjoying a joint-team lunch, or having a celebratory toast, we know exactly how to honor your successes.
Our marvelous group of loyalty warriors work hard for our clients, and have an absolute blast doing it.
DALLAS, GLOBAL HEADQUARTERS
6160 Warren Parkway, Suite 700, Frisco, Texas 75034
214.760.8700
a Division of Nomura Research Institute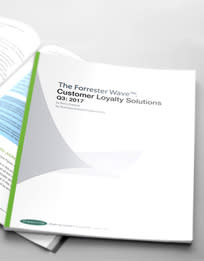 Brierley+Partners Named a Leader in Loyalty
The Forrester Wave™: Customer Loyalty Solutions, Q3 2017
download the report