Brierley Named a Leader in Loyalty
The Forrester Wave™: Customer Loyalty Solutions for Large Organizations, Q1 2016
"Brierley+Partners has strong loyalty management and marketing capabilities, and across the board clients praise its account management, strategy design, and digital member engagement capabilities. As one client noted: 'They are willing to do whatever it takes to move our program forward.' It's clear that Brierley+Partners is operating on all cylinders and showing no signs of slowing down anytime soon."

— The Forrester Wave™: Customer Loyalty Solutions, Q1 2016
Download the Forrester Wave™: Customer Loyalty Solutions, Q1 2016 Report to Learn:
How Forrester predicts the loyalty landscape will evolve and what this means for the delivery models, markets, and capabilities.

Forrester's evaluation of the eight customer loyalty solution vendors that matter the most scored against 40 criteria.

Why Brierley+Partners is cited as a clear leader in customer loyalty solutions, and received the highest score for current offerings, and top scores for service delivery capabilities, loyalty strategy design, loyalty marketing, and analytics and measurement.
© 2016 Forrester Research, Inc. Unauthorized copying or distributing is a violation of copyright law.
DALLAS, GLOBAL HEADQUARTERS
5465 Legacy Drive Suite 300 Plano, TX 75024
214.760.8700
a Division of Nomura Research Institute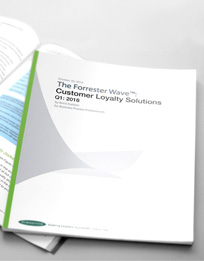 Brierley+Partners Named a Leader in Loyalty
The Forrester Wave™: Customer Loyalty Solutions for Large Organizations, Q1 2016
download the report